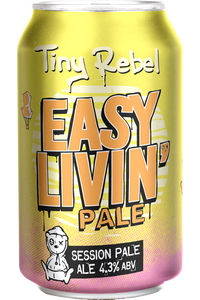 We made this drink to let you kick back and relax.
Whether you're out sunning by the BBQ or on a session with friends, you'll be in a happy place where you can stay all day! Wind down with the smell of citrus, a tropical taste and a perfectly smooth finish. 
Easy Livin' - Take a load off.